House Democrats on Friday passed their gargantuan $2.2 trillion social spending and climate bill in a 220-213 vote, signaling a major victory for Joe Biden's administration.
The vote was delayed until Friday after House Minority Leader Kevin McCarthy (R-Calif.) filibustered the socialist spending package in an 8-hour speech Thursday on the House floor.
The bill was passed mostly along party lines, save for Rep. Jared Golden, a moderate Democrat from Maine who sided with the Republicans.
Today, the House voted for the #BuildBackBetter Act, which delivers good-paying jobs, cuts middle class taxes and lowers the costs that weigh heaviest on working families – fully paid for by asking the wealthiest few and biggest corporations to pay their fair share. pic.twitter.com/OQJftmA3wU

— Nancy Pelosi (@SpeakerPelosi) November 19, 2021
Biden responded to the bill's passage on Friday, claiming it's "fully paid for by making sure that the wealthiest Americans and biggest corporations begin to pay their fair share in federal taxes."
"It puts us on the path to build our economy back better than before by rebuilding the backbone of America: working people and the middle class," Biden said in a statement.
Today, the House passed my Build Back Better Act. I thank Speaker Pelosi, House leadership, and members who worked so hard and voted to pass this bill.

Now, it goes to the United States Senate, where I look forward to it passing as soon as possible so I can sign it into law.

— President Biden (@POTUS) November 19, 2021
But according to the Congressional Budget Office, Biden's massive spending bill will actually increase the deficit by $367 billion over 10 years.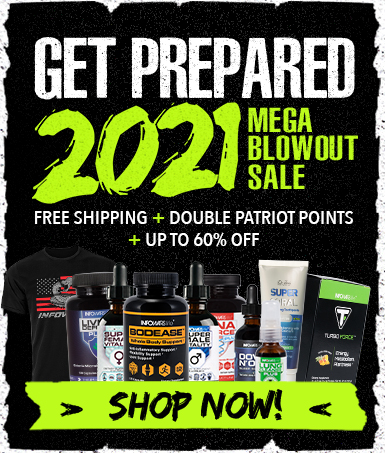 Republican National Committee chairwoman Ronna McDaniel blasted the "Build Back Broke" bill, noting it will accelerate inflation and generate tax hikes on the middle class.
"This bill would worsen inflation by pumping trillions of dollars in wasteful spending into the economy, give tax cuts to the wealthy, hike taxes on middle-class families and add hundreds of billions to the national debt," said McDaniel.
"Americans will see through their lies, and the R.N.C. will make sure voters don't forget the Democrats' failures come next November," she added.
The bill now heads to the Senate, where Democrat Sens. Joe Manchin (W.V.) and Kyrsten Sinema (Ariz.) signaled they would not vote for the bill unless drastic revisions are made, whereby the bill would return to the House for approval.
---
No One Shows Up For Biden Event In New Hampshire
source
https://www.infowars.com/posts/house-barely-passes-bidens-massive-2-2-trillion-climate-welfare-spending-bill